The International Day for Biological Diversity is a time for celebrating the environment and those who have dedicated themselves to protecting it. We talk to Craig Hilton-Taylor of the International Union for Conservation of Nature about his organisation's Red List of endangered species, and how sandalwood producer Quintis is helping to conserve the rare Sandalwood species of Santalum album.
The International Union for Conservation of Nature (IUCN) is charged with a towering objective: to track all of the world's species of plants and animals and to foster conversations about how they can be preserved.
"We bring together governments, NGOs and scientists – and more recently, businesses and communities – and provide a useful forum for them to exchange ideas about how conservation issues can be tackled," says Craig Hilton-Taylor of the IUCN. "Our key role is to use scientific knowledge to help negotiate positive outcomes for both people and the environment.
The IUCN was founded in 1948 and one year later began publishing its famous 'Red List'. "At that time there were reports of birds and animals disappearing across Africa, Asia and the Americas," says Craig. "So the task was to monitor and document what was happening. Now the ultimate goal of the Red List is to try and predict what the risk of extinction is to each species."
Santalum album, also known as Indian sandalwood, has been a fixture in the 'threatened' section since the early nineties. Native to India, Indonesia and the Malay Archipelago, its highly fragrant wood and oil have been prized for thousands of years, but over-harvesting has decimated its natural reserves. In India, where Santalum album plays an important role in cultural rites and traditions, the government has until recent times tightly controlled the growth, harvest and sale of the wood. It's just one of the factors that has led to a lively black-market trade.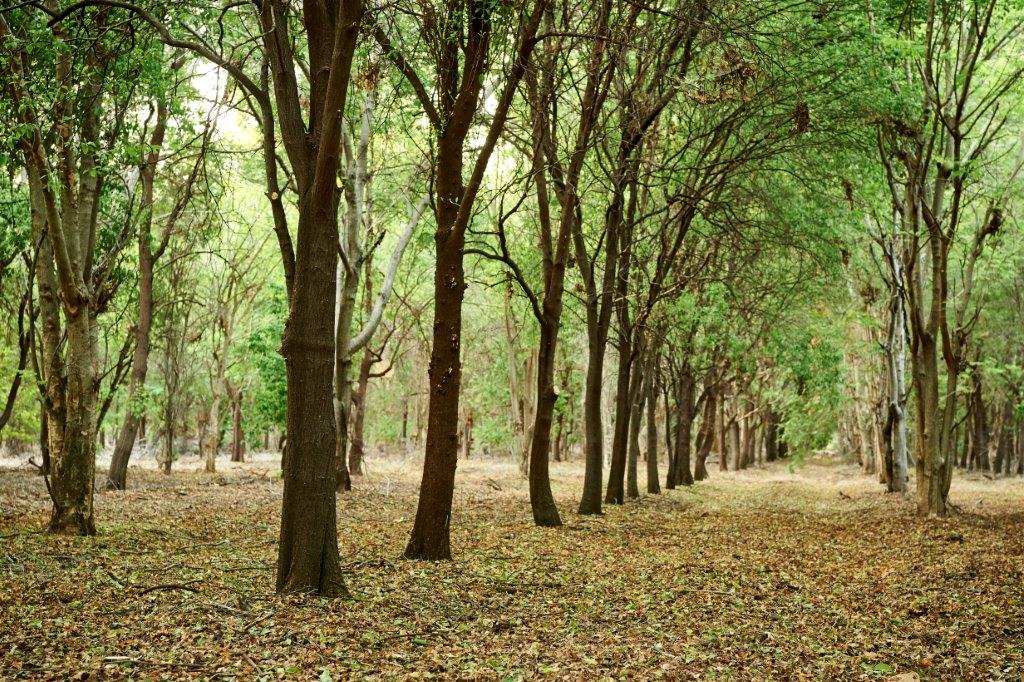 "Illegal poaching and logging have more or less diminished nearly all of Santalum album in its wild states," says Quintis Deputy GM of Forestry Matt Barnes. "It's like anything of value: if people can take it they will. And it doesn't grow in five minutes, so once you remove all the big trees, it takes a long time to regenerate. We've developed the ingredient brand, Quintis Sandalwood Album, to differentiate our authentic, pure sandalwood from illegally harvested and synthesised products."
Craig explains that commercial producers such as Quintis have an important role to play in this scenario. "As the middle classes [in China and India] become more affluent and can afford the product, the demand grows," he says. "So that's why we need to have sustainable sources of supply that are environmentally friendly – and ethical."
"We're the biggest commercial grower in the world and we are on a regular rotation where we are planting every year," says Matt. "So we're in a position where we'll be able to maintain those markets with a regular supply – and one that's not depleting any natural resource or contributing to anything illegal."
Craig says that among the world's Santalum album producers, Quintis is setting the standard for ethical production. "They're doing good work in trying to minimise the impact locally," he says, "so that the whole production doesn't have a major ecological footprint. And I know they're also being very careful about where they source water and how much is used, which is a critical thing in Australia."
And as an entity that has invested heavily in research and development – both how to grow Santalum album successfully and the potential applications for its products – Quintis is helping the entire scientific community.
There are a lot of benefits coming out of the documentation of the properties of the species,
"There are a lot of benefits coming out of the documentation of the properties of the species," Craig says. "Also the knowledge about the cultivation techniques: it wasn't long ago that people thought it took 30 years to grow a tree to the stage where it can be harvested. That's been halved now [Quintis harvests trees at fifteen years of age]. Those technological advances are really a key thing that the company has helped to generate."
By carefully cultivating Santalum album, the most rarified of all the sandalwoods, Quintis is assisting to preserve and protect its genetics. "There are a lot of different species of sandalwood around the world that are closely related, so there are also a lot of hybrids," explains Matt. "But we're growing it as nature intended it to be grown, in its most pure form."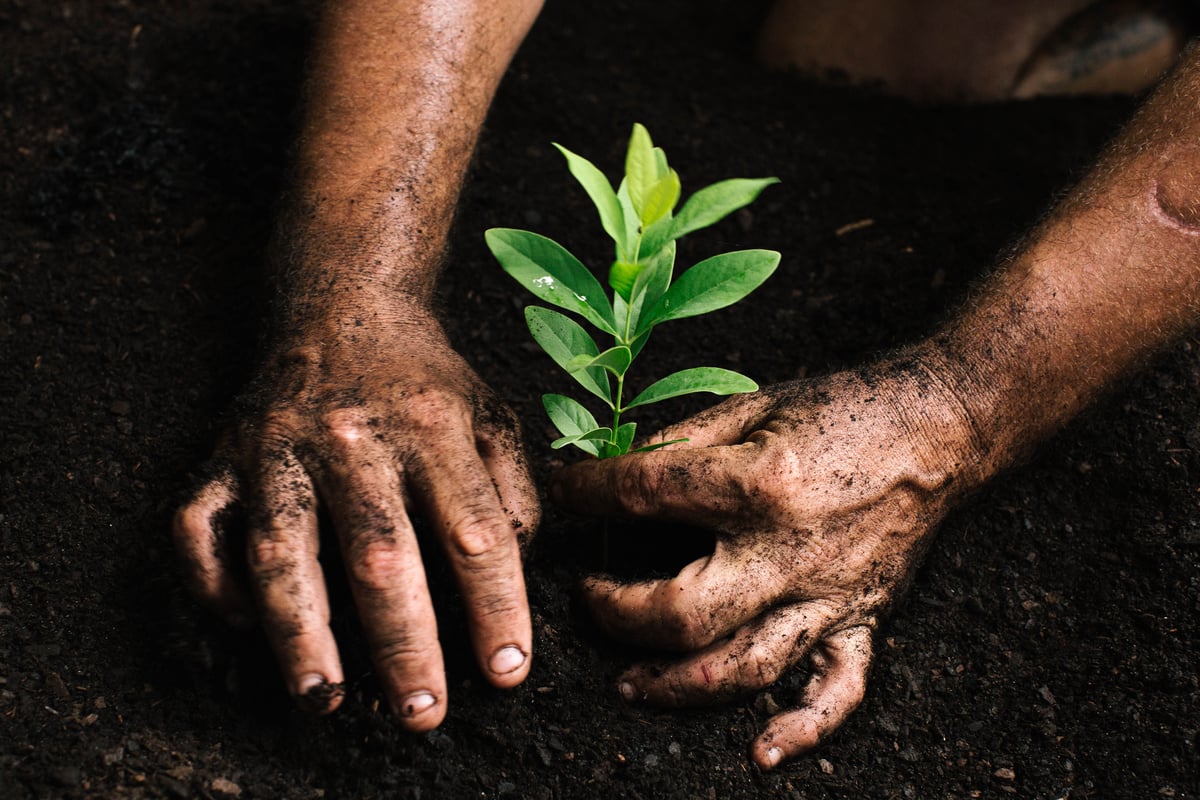 The team at Quintis don't take their responsibilities as caregivers of Santalum album lightly. "We're all aware it's a very special, unique tree that should be preserved and treated with the utmost respect – and grown in the best way possible to keep it in its pure form and carry it on for generations," says Matt.
He is also quick to point out that another common criticism levelled at commercial crops – that monocultures are bad for the environment – doesn't apply to their plantations. As sandalwood is a hemi-parasitic plant, it requires a number of host trees throughout its life, so up to six species are grown in the plantations. "We're basically growing a forest, not a monoculture," says Matt. "It's not like a line of mango trees, it's like looking into the bush".
It's quite amazing how many birds and mammals live and breed in there; if it were an agricultural crop like fruit or cotton, you wouldn't have that. And we're a very low impact when it comes to fertilisers and chemicals, so it's an environmentally sound business.
Craig concurs. "The biodiversity on the Quintis properties is quite good – they haven't lost biodiversity, if anything they've helped to generate some local habitat that wouldn't have really been there before."
Santalum album's status will soon be re-evaluated by the IUCN to see if its status as a 'threatened' species can be revoked. Craig notes that while biodiversity around the world is shrinking, there are success stories. "We have learned that if we invest properly and take all the right actions – and get all the right players together – we can turn things around and have species that were facing extinction moving down the Red List.
"The next ten to twenty years is going to be a critical time period for doing this. It's an ongoing battle but you have to be positive and think that all the work we're doing can and will make a difference – because it has to."